There is an Idea: to Capitalize on Dairy Waste. How to Get New Kinds of Products with Small Investments
19.10.2016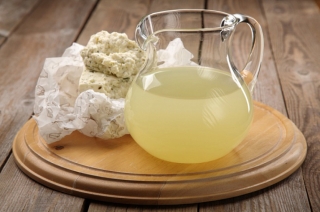 Last year the company, a member of the AEB (the Association of European Business) initiated a pilot project designed to provide a 100-percent recycling of production waste of dairy enterprises. Last year the project was sent to the contest of "green" initiatives and became one of 16 winners. It will be implemented by the AEB in partnership with "Factory of fruit flavors", a small company in Vitebsk, which produces food products on the basis of fruit and berry.
Maryna Barouka, Deputy Chairman of the AEB, says: "The project is pilot. If we implement it successfully, we will get a good example for other enterprises in the food and dairy industry how to get new kinds of products in the conditions of relatively small investments, up to 100 thousand EUR, thus, how to find a niche and enter the market of finished products obtained from the processing of so-called waste, in particular, whey".
An important aspect of the project is the factor of the public-private partnership. In the dairy production sector for the first time the state may become a partner of private organizations. Because suppliers of whey for processing will be state-owned. Private organizations can rapidly transform their businesses, which is difficult for state-owned ones. As a result, this cooperation is very important and beneficial for the country.
Material by BEL.BIZ
View the full version of the material